Mom style. Must be functional, must be comfortable, and it helps if it's cute. And one of the most typical mom outfit accompaniments: the ponytail.
Recently I was searching for new ways to pump up the regulation mom style hairdo. I came across this easy and adorable casual updo:
I was also looking for a way to accessorize this hairstyle. I have never been able to wear standard headbands because they end up giving me a headache. I did, however, find an amazing alternative made out of pantyhose: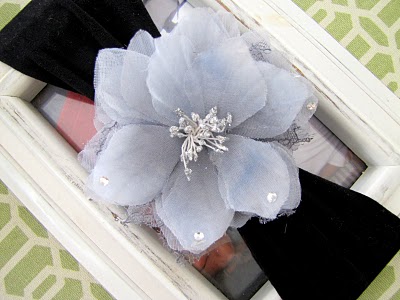 I just did the band part ... don't have any cute bling on mine, but I love it just the same.
Pairing the cute updo with the handmade hairband just make my typical everyday mom outfit feel a little bit more special. The combo kind of makes me feel like a Rosie the Riveter type ...
Kind of inspirational. But I might add ... We can do it - only through Christ. Amen.